Who we are
KiddyMoon is one of the leading manufacturers and distributors of ball pits, plastic balls and toys for children in Europe
The Kiddymoon brand project was born out of the need for original and creative toys for children. Stimulating their imaginations and supporting motor coordination from an early age. We have employed a professional team of designers who create and technically develop new designs and shapes of our products. We have invested in modern machines for the safe production of plastic balls and we have created our own sewing department in which covers for foam toys are made. We have a modern logistics, storage and distribution centre for finished products with an area of over 3200 m2. Thanks to this, we are able to control the entire process of creating and distributing our products from start to finish and prepare any offer quickly and precisely.
Your choice is important to us!
We respect your time and choice. That is why we constantly strive to ensure that our products are closer to the requirements of our customers and their children. Forget about the 3 basic colours and shapes. We have round, square and triangular ball pits in various sizes and colours of covers.
We produce plastic balls in a huge range of colours, from which you can create any number of different-coloured sets. In addition to standard colours, we offer pearl, metallic or transparent. The balls are available in various sizes, and their compositions can consist of 50 to even 1,200 pieces in one set. A huge variety is one of our greatest strengths. Parents and children appreciate it. That is why we are pleased with all the positive opinions about the KiddyMoon store.
Child development in the first place
KiddyMoon toys for children are a lot of fun for your child. Like every parent, we want children to always be smiling, and the fun stimulates their imagination and creativity. That is why we create high-quality products, full of colours, stimulating their stimuli and physical activity. We want children to spend time pleasantly and develop their skills at the same time.
Montessori toys
Toys with the Montessori philosophy support the development of manual and sensory skills. Kitchen helpers give children the opportunity to participate in daily activities, observing and helping their parents. Foam blocks for play can be arranged in any structure, which significantly influences the development of sight and touch, they are perfect for the youngest. A balance board is a product often used in rehabilitation, because it has a strong impact on the abdominal and spine muscles, improving the child's maintenance of the correct body posture. More in the toys tab.
Safe fun
We focus on safety. We use only non-toxic and child-safe materials, from the main raw material to small items such as tags and threads. Our products are carefully made, safe and durable. Functionality and aesthetics as well as high quality will ensure long fun.All products that you can find in our store meet EU safety standards and have a CE certificate.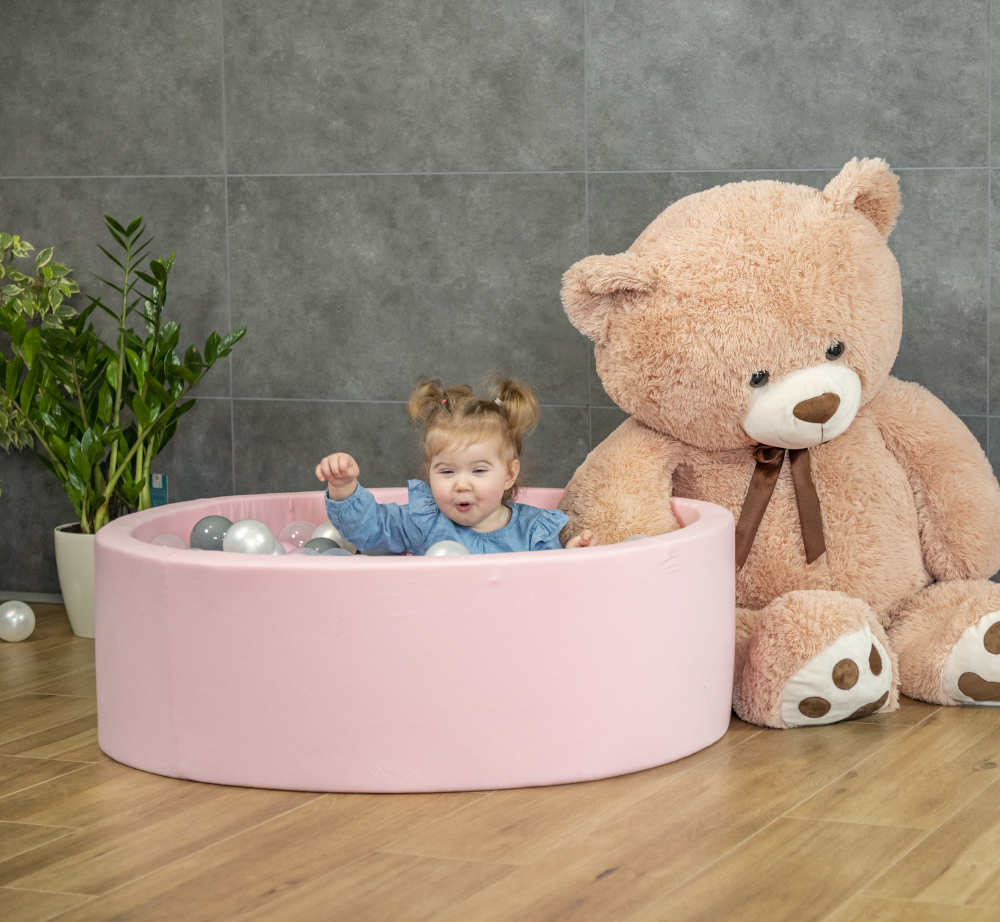 Wholesale
If you are looking for wholesale quantities of plastic balls and dry pools directly from the manufacturer - you are in the right place.
We are an official and sole partner of KiddyMoon brand.
Our two cooperating companies, acting as one team, control the entire process starting from product creation, through production, ending at distribution.
We use our own machine park for production of plastic balls and our own sewing room.
Our modern logistics center handles storage and distribution of finished product quickly and efficiently.
Our own team of designers constantly work on creating and technically developing new designs and shapes.

To get more information please contact us at: contact@kiddymoon.co.uk
supported languages: English, German, French, Italian, Spanish
We aim to respond to all queries within 24 hours (1 Working Day), however most queries will be responded to quicker than this.

Page in French available_here